Restaurant
Being conveniently located in the heart of Scotland's finest larder allows the creative team of chefs to produce fabulous seasonal menus, making this undoubtedly one of the most popular eateries in the area.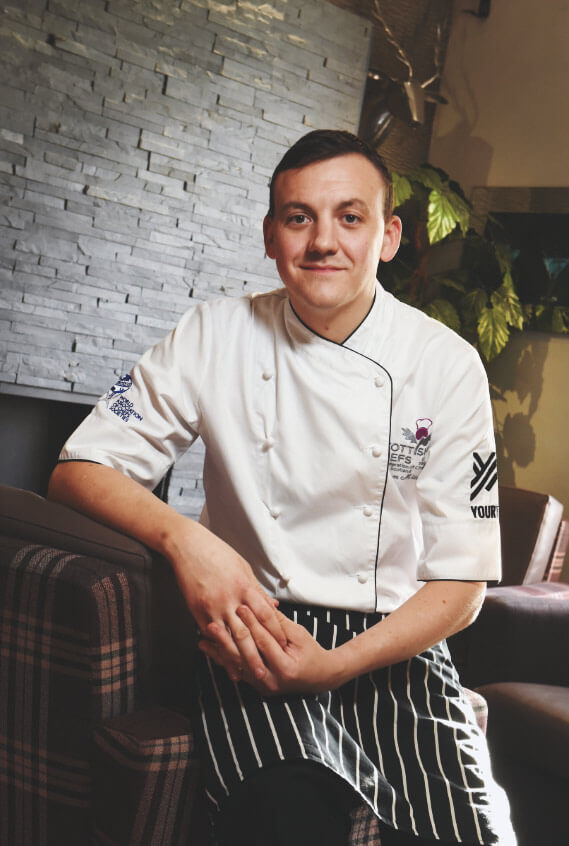 Joining the team in March, Graham was eager to be a part of the venue's bar and restaurant transformations – which are due to begin in the coming weeks.
And he has already put his own stamp on the hotel's food offering, including their new winter menu which has gone down a storm with customers.
You can read more about Graham in the articles on the Society website
With a wealth of talent and flair, Chef Graham Mitchell has achieved several awards in recognition of the high standards produced. He and his ambitious team plan to bring more – so watch this space…
Graham is one of nine members forming the Scottish Culinary team who will take part in the Culinary Olympics in Germany in February.
"Fab shared platter carvery. Three lovely meats… beef was melt in the mouth."
Rory – Perth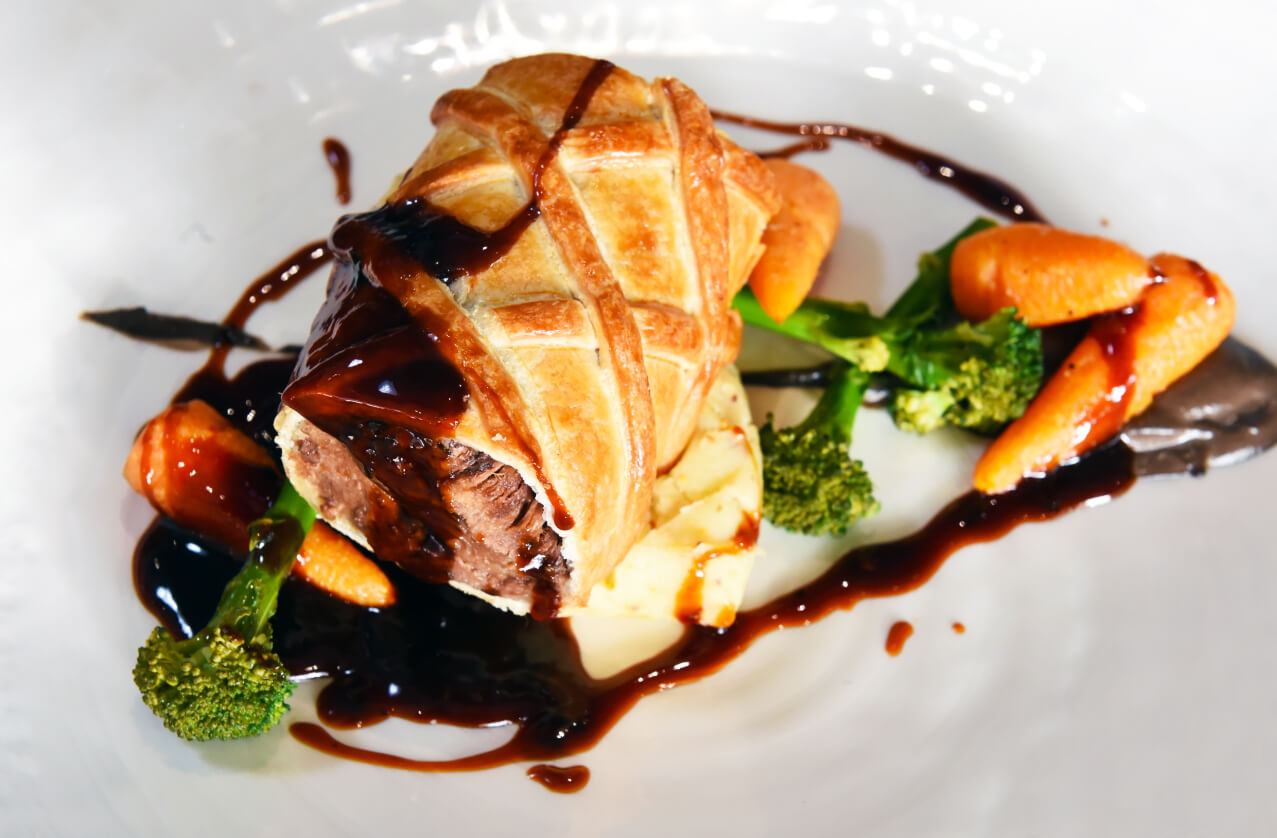 Images courtesy of Society, Evening Express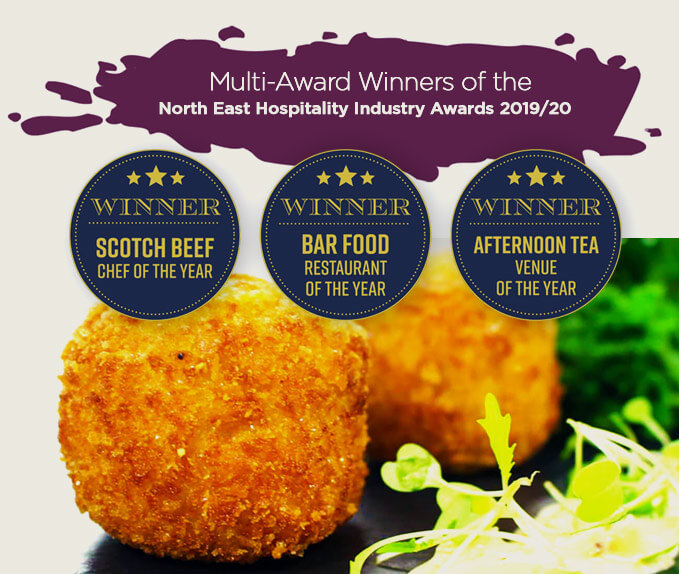 Followed by a great menu...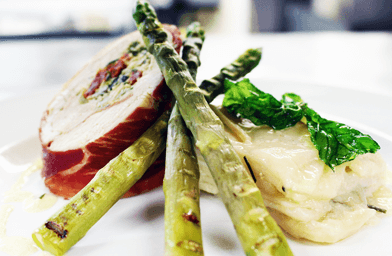 Main
Our Main Menu includes soups, small plates, salads, sharing platters, steaks, burgers, big plates, side orders and deserts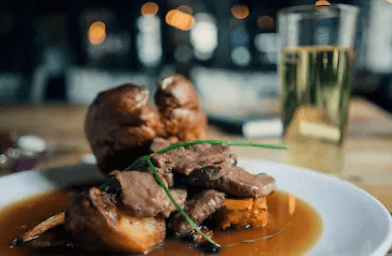 Sunday Roast
Our Sunday Carvery is one of the best around. Roast Beef, Gammon and Turkey with all the trimmings and giant yorkshire puddings.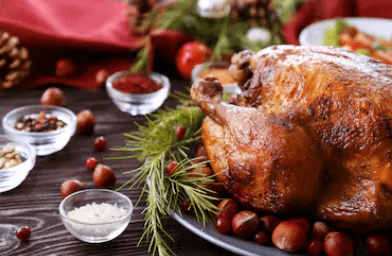 Christmas Menu
3 courses of traditional festive food or alternative options if you fancy a change from the norm.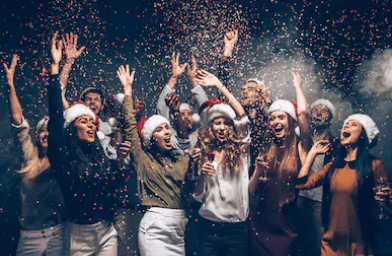 Christmas Party Menu
Celebrate the season in style with some fine festive food and then dance the night away with a disco ... until 1am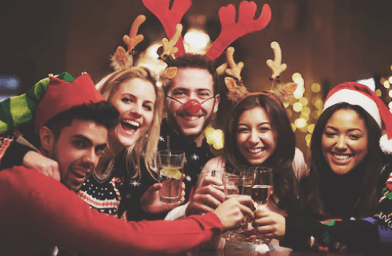 DIY Christmas Parties
if you re looking for a more flexible option we can supply the venue ... you bring the Christmas party joy 😉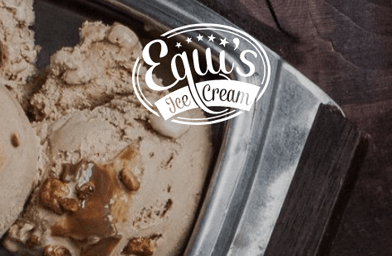 Equis Ice Cream
Equi's create luxury ice cream made from Scottish milk and double cream. Enjoy a scoop or two ... or three ... or ... more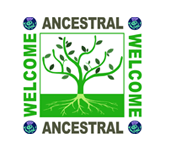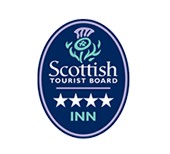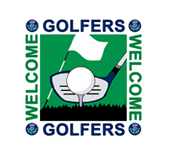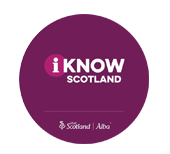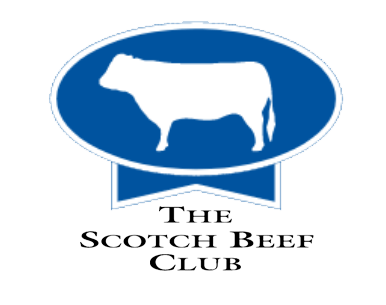 Opening Times
Our fixed times make planning your day around visiting us really simple 😉
MON – FRI
Lunches: 12:00 – 14:00 | Dinners: 17:00 - 20:30
SAT
All Day: 12:00 – 20:45
SUN
All Day: 12.15 - 20.00

MON – THURS
11:00 – 23:00
Contact Us
If you would like to make a reservation, enquire about our function capabilities, or for any other information, please contact us